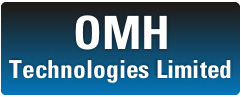 Unit 2, Link Road Business Park,
Ballincoling, Co. Cork. Ireland
Tel. +353 (0)21 4810897
info@omhtech.ie
Functional Test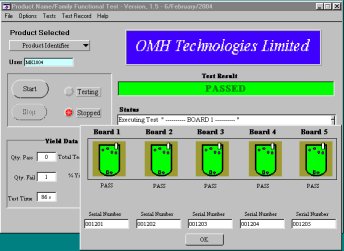 Functional Test Solutions provided for,
- PCB (board) level testing.
- Burnin (Runin) level testing.
- Cable Harness and Backplane testing.
- Embedded diagnostics.
- Vision.
We offer a full turnkey solution to include unit for test analysis and generation of test specification, test software development, electronic hardware design / sourcing, test fixture manufacture and tester integration.
Alternatively we will work with you to provide the specific requirement you need, be it test
software development, custom hardware design or test fixture.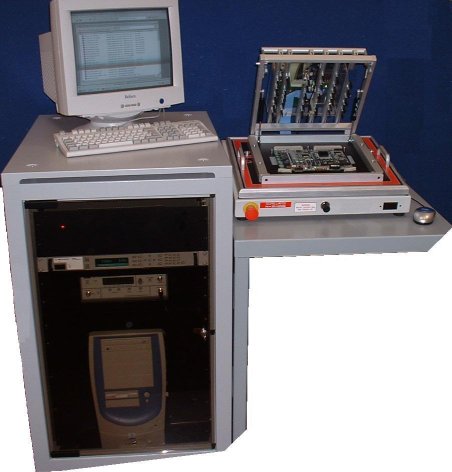 We can develop test code using different programming environments including LabWindows™ CVI, Labview™, Visual Basic.
We have developed our own Test Sequencer which offers many standard features or alternatively if you prefer we can use an off the shelf Test Sequencersuch as Test Stand™.
We provide excellent backup and support on all our equipment and detailed manual is provided as part of each solution.
We have provided test solutions for commercial and medical electronic. Manufacturing.
Please contact us with your requirements for free quotation